Canadian Anabaptist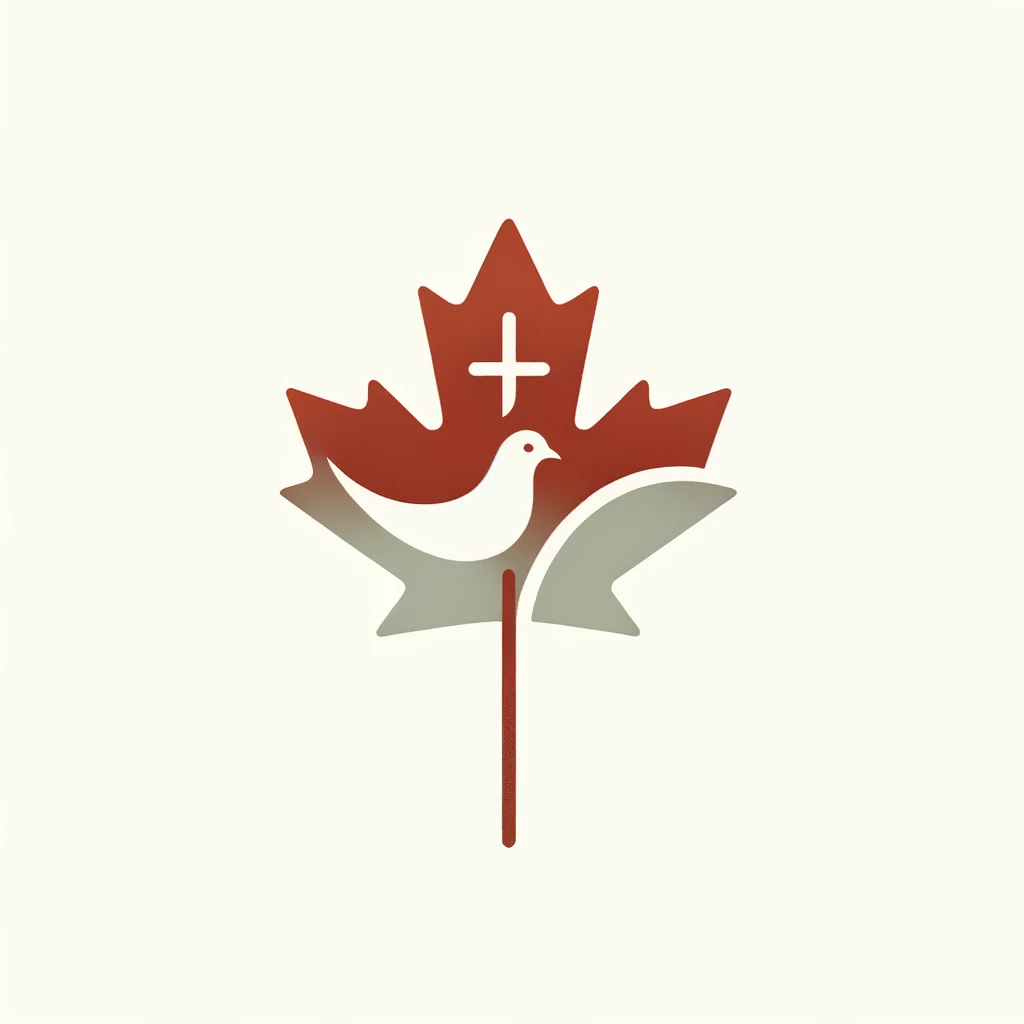 1
1

Introduction

Welcome to Anabaptist.ca, a hub for Canada's Anabaptist community. Tracing back to the 18th-century Swiss Mennonite settlers, our diverse faith community embraces various traditions like Mennonites, Amish, and Hutterites. Grounded in Canada, we're globally connected, celebrating our shared faith. Dive into our history, values, and Christ's teachings with us.
Contents
2
2

Welcome to the Canadian Anabaptist

Welcome to Anabaptist.ca, your comprehensive resource and gathering place for the vibrant Anabaptist community here in Canada. Our site aims to provide a deep exploration of our shared faith, heritage, and community. As Anabaptists in Canada, we are a diverse group of religious and cultural experiences, all bound by our shared Anabaptist faith and stitched together in the rich tapestry of this great nation.

Our Anabaptist roots in Canada reach back to the late 18th century when the first Swiss Mennonite settlers arrived, seeking a place of refuge where they could live out their faith freely. Over the centuries, our faith community has grown and flourished, enriched by the addition of various Anabaptist groups, each contributing unique experiences and traditions.

The Swiss Mennonites, our earliest Anabaptist settlers, laid a foundational commitment to nonviolence, communal accountability, and voluntary adult baptism. The Old Order and New Order Amish, known for their commitment to a simple lifestyle and separation from the world, embody the strength of our Anabaptist traditions in their daily life. The Hutterites, with their strong emphasis on communal living and sharing, echo the early Christian communities in Acts 2.

The Mennonites, including both the Russian Mennonites, with their unique history of migration and adaptation, and other Mennonite groups, are known for their community-oriented and service-driven approach to faith. Each group, with its unique experiences and traditions, contributes to the rich fabric of Anabaptism in Canada.

While we are grounded in our unique Canadian context, we are part of a larger international Anabaptist community, stretching from the North to South America, Australia, Eurasia, Africa, and beyond. We cherish these connections, maintaining and fostering these relationships while celebrating our shared Anabaptist faith and values within our distinct Canadian setting.

As Anabaptists living in the multicultural landscape of Canada, we strive to live out our faith in a way that is both true to our convictions and responsive to our surroundings. Engaging with Canada's diverse cultural fabric offers us a dynamic and evolving context in which to live out our commitment to discipleship, community, peace, and service.

We warmly welcome everyone to explore this site and delve deeper into our faith, history, and practices. Whether you are an Anabaptist seeking community, curious about our faith, or a visitor looking to learn more, Anabaptist.ca offers a doorway into understanding the Anabaptist experience in Canada. We hope that this platform serves as an invitation to join us as we strive to embody Christ's teachings in our everyday lives.

3
3

Resources

3.1
3.1

Printable Leaflets on Anabaptist Matters

These leaflets offers insights on spiritual matters from an Anabaptist perspective. Just like the Berean Jews in Acts 17:11 who checked the Scriptures to verify teachings, we invite you to do the same. Remember, Romans 14:5 says to be convinced in your own mind. So take what resonates with you and, as advised in Proverbs 4:7, aim to get wisdom and understanding. For what doesn't click, 1 Thessalonians 5:21 reminds us to "Test everything; hold fast what is good", and that which does not resonate feel free to leave it peacefully behind and to give it not a second thought.

3.2
3.2

Exploring Anabaptist History: Recommended Readings

The Anabaptist tradition, with its rich historical heritage and depth of spiritual wisdom, offers a fascinating field for exploration. Whether you're new to Anabaptism or seeking to deepen your understanding, a wide range of resources can guide you in your journey.

Understanding Anabaptist Roots: To comprehend our Anabaptist faith, it's crucial to trace back to its historical roots. "The Anabaptist Story" by William R. Estep is a comprehensive introduction, providing an overview of the movement's origins and evolution.

Martyr's Mirror: For a profound understanding of the sacrifices made in the name of Anabaptist faith, "Martyr's Mirror" by Thieleman J. van Braght is a must-read. This compelling work recounts the stories of Anabaptist martyrs who stood firm in their beliefs, even in the face of persecution.

Anabaptist Essentials: "Anabaptist Essentials: Ten Signs of a Unique Christian Faith" by Palmer Becker offers a concise, accessible overview of core Anabaptist beliefs and practices. It's an excellent resource for those new to the Anabaptist tradition.

Life Together: Dietrich Bonhoeffer's "Life Together" isn't strictly Anabaptist but resonates deeply with Anabaptist principles. It beautifully explores the concept of Christian community and the spiritual significance of shared life in Christ.

The Naked Anabaptist: For a modern take, consider Stuart Murray's "The Naked Anabaptist," which distills the essence of Anabaptist faith for the 21st century.

As you journey through these resources, we encourage open-minded exploration and thoughtful reflection. Always remember the guiding principle of Anabaptism: Our faith is not merely about knowing the right doctrines but about following Jesus in daily life. Through these readings, may you discover new insights into our shared faith tradition and feel ever more connected to our global Anabaptist family.

3.3
3.3

Exploring Canadian Anabaptist Heritage: Recommended Readings

Canada's unique cultural landscape has significantly influenced the development and practices of Anabaptism within its borders. Whether you are a new or long-standing member of the Anabaptist community, these readings can deepen your understanding of the unique context and history of Anabaptism in Canada.

Mennonites in Canada (3 Volumes): This series by Frank H. Epp and T.D. Regehr offers an exhaustive exploration of the Mennonite experience in Canada, from the first arrival in the 18th century to the diverse communities of today. It provides valuable context to the events that shaped the Canadian Anabaptist experience.

The Russian Mennonite Story: "The Russian Mennonite Story: The Heritage Cruise Lectures" by Paul Toews with Aileen Friesen presents the rich tapestry of the Russian Mennonite experience, many of whom migrated to Canada. This insightful work helps one appreciate the diverse origins of our Canadian Anabaptist community.

From the Inside Out: The Rural Worlds of Mennonite Diarists: Royden Loewen's work explores the everyday lives of Mennonites in Canada through personal diaries. It offers a unique window into rural Anabaptist life and thought in the 19th and 20th centuries.

Through Fire and Water: An Overview of Mennonite History: This book by Steven M. Nolt and Harry Loewen provides a broader view of Anabaptist history while featuring specific content on Canadian developments.

Remember, while these resources provide valuable historical and cultural context, the heart of Anabaptism lies in living out Christ's teachings in daily life. As you explore these readings, we hope they enrich your understanding of our shared faith and inspire you to engage even more deeply with our Anabaptist community.

4
4

East African Fellowship

This is a section of leaflets for some East African anabaptist fellowships that conduct their services in English and Swahili, primarly in Kenya.

5
5

Global Religions Outreach

5.1
5.1

Christian Outreach

This is a section with leaflets aimed at helping groups of Christians follow Jesus Discipleship.
1.

Red Letter Christians

2.

Catholic

3.

Paulines

4.

Calvary Chapel

5.

Alliance Church

6.

King's Church
5.2
5.2

Judaism Outreach

This is a section with leaflets aimed at helping Judaic people follow the blessed path as revealed by Jesus, but using Judaic sources.

5.3
5.3

Muslim Outreach

5.4
5.4

Buddhist Outreach

5.5
5.5

Chinese Outreach

5.6
5.6

Hindu Outreach

5.7
5.7

Indigenous Outreach

5.8
5.8

Secular Outreach

5.9
5.9

New Age Outreach

6
6

Related Projects